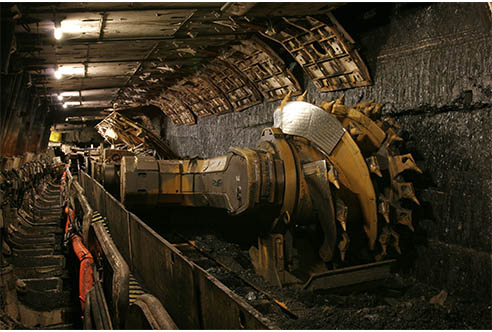 Reliability-centred Maintenance 2 (RCM2), is the world's leading maintenance task development methodology from the Aladon Network.
What is RCM2 ?
RCM2 is the leading RCM methodology used to determine the maintenance requirements of any physical asset in its operating context.  It is used to decide what must be done to ensure that any physical asset, system or process continues to do whatever its users want it to do.
What users expect from their assets is defined in terms of primary performance parameters such as output, throughput, speed, range and carrying capacity.  Where relevant,  the RCM2 process defines what users want in terms of risk (safety and environmental integrity),  quality (precision,  accuracy,  consistency and stability),  control,  comfort,  containment,  economy,  customer service and so on.
The application of RCM2 completely transforms the view that any organization has of its physical assets.  Not only does it revolutionize views about maintenance and how maintenance and operations work together but it also leads to a far broader and deeper understanding about how things work.
From the viewpoint of the business which operates the assets,  these changes are both profound and profoundly important.  They mean that assets not only become more reliable because they are better maintained,  but they also mean that operators are less likely to do things which cause their assets to fail.  A better understanding of how systems work also means that operators are far more likely to react quickly,  confidently and correctly when things do go wrong – a capability which is quite literally priceless,  especially in complex,  hazardous,  tightly coupled facilities.
The RCM2 Process
The RCM2 process identifies the ways in which the system can fail to live up to these expectations (failed states),  followed by an FMEA (failure modes and effects analysis),  to identify all the events which are reasonably likely to cause each failed state.
Finally,  the RCM2 process seeks to identify a suitable failure management policy for dealing with each failure mode in the light of its consequences and technical characteristics.  Failure management policy options include:
Predictive maintenance
Preventive maintenance
Failure-finding
Change the design or configuration of the system
Change the way the system is operated
Run-to-failure
The RCM2 process provides powerful rules for deciding whether any failure management policy is technically appropriate.  It also provides precise criteria for deciding how often routine tasks should be done.
One of the features of RCM2 that distinguishes it from other interpretations of the RCM philosophy is the cross-functional groups of users and maintainers that perform the analyses.  After training, these analysis teams apply the process to their assets to produce the most cost-effective asset reliability programs.
RCM2 complies with public standard for RCM.  In 1999 the Society of Automotive Engineering introduced a standard to define the criteria a method must comply with in order to be called RCM.
The standards are:
SAE Standard JA1011 "Evaluation Criteria for Reliability-centred Maintenance RCM Processes."
SAE Standard JA1012 "A Guide to the Reliability-centred Maintenance (RCM) Standard"
To gain a better understanding of how RCM2 works,  consider attending one of the RCM2 Training courses offered by AXYS Consulting.